When you buy our IPTV subscription plan, there are two easy ways to get your IPTV subscription code.
IPTV Free Trial
+1300 Live TV & +3000 VOD
TV Guide (EPG)
Plus with Catch Up & Cloud PVR
Reliable & Stable Server
Supported to Android & Firestick
3 days Free Trial, No CC
Instant Activation
You can check your IPTV subscription code in your user center: My Orders – detail – Tracking Number (This is your IPTV Activation code).
If the Awaiting shipment is displayed to prove that your order has not been processed, you just need to wait until the shipment status is displayed as Shipped, and you can get the IPTV subscription code.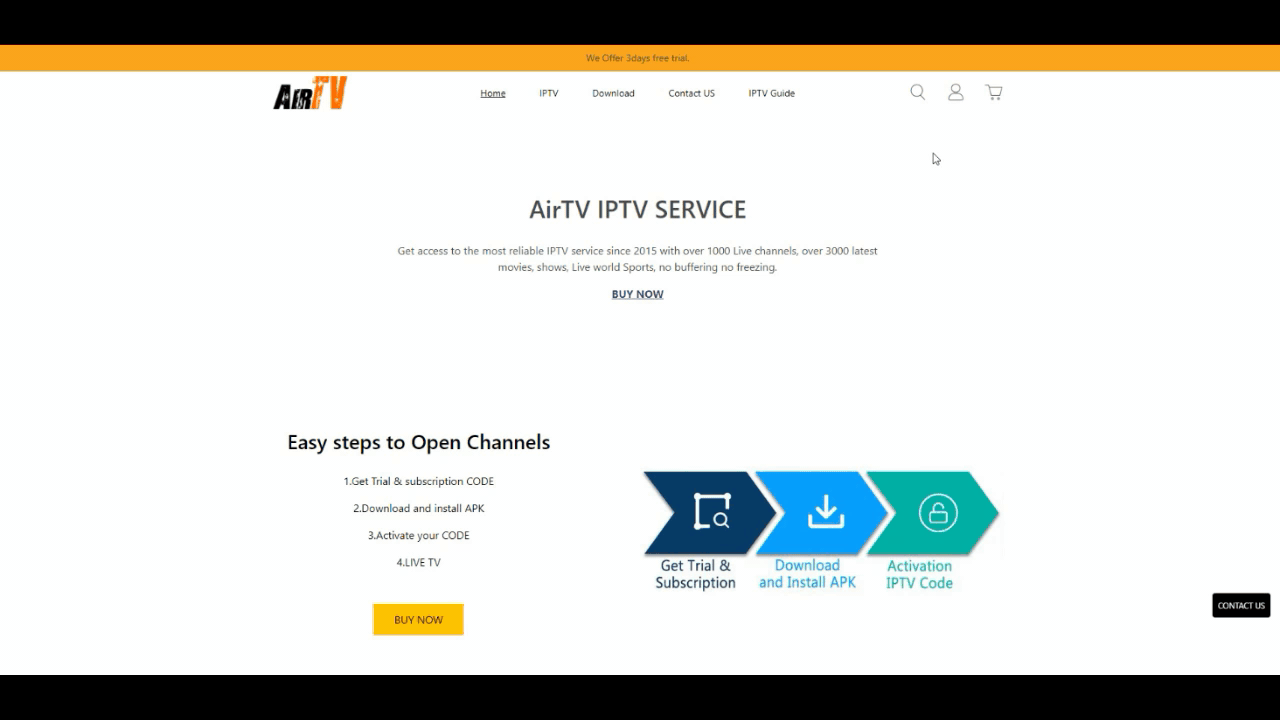 2. Or you can contact us with the order number by email then we will send you by hand directly. support@airtviptv.shop
Once you have got your subscription it's time to get your hands dirty and install the app which is easy to do compared to a lot of other apps out there. You can check out this tutorial to learn how to install AirTV IPTV on your streaming device.
Other AirTV FAQ
1. What streaming devices does AirTV IPTV support?
AirTV IPTV only works on Android devices. For example Android TV Box, Smartphone, Tablet, Firestick, Nvidia Shield, and more.
2. Which version of Apk you installed?
AirTV (Blue color)
AirTV Extra (Red color)
They are using different codes, so please pay attention.
AirTV uses AirTV code
AirTV Extra uses AirTV Extra code
AirTV IPTV is the best UK and European IPTV Service that offers 1000+ live channels and 3000+ latest and hottest VODs with a 3-day free trial. If you're looking for an IPTV subscription plan, click here to quickly subscribe to an IPTV package.
Other useful posts
How to renew IPTV Subscription?